22Mm Metal Switches is a larger size in the Metal Switches serious. It is designed vary from people and regions and the design of larger operation button face is for increasing the convenience and comfort when operating.
In order to create more function and save more space for this , Waterproof Metal switch, we adopt single and dual control design, so our one switch could have multiple purposes. This Stainless Steel Switch are widely used in human interface panel, it has P67 dust-proof and waterproof function, IK10 stainless steel material damage resistance level, advanced mechanical life.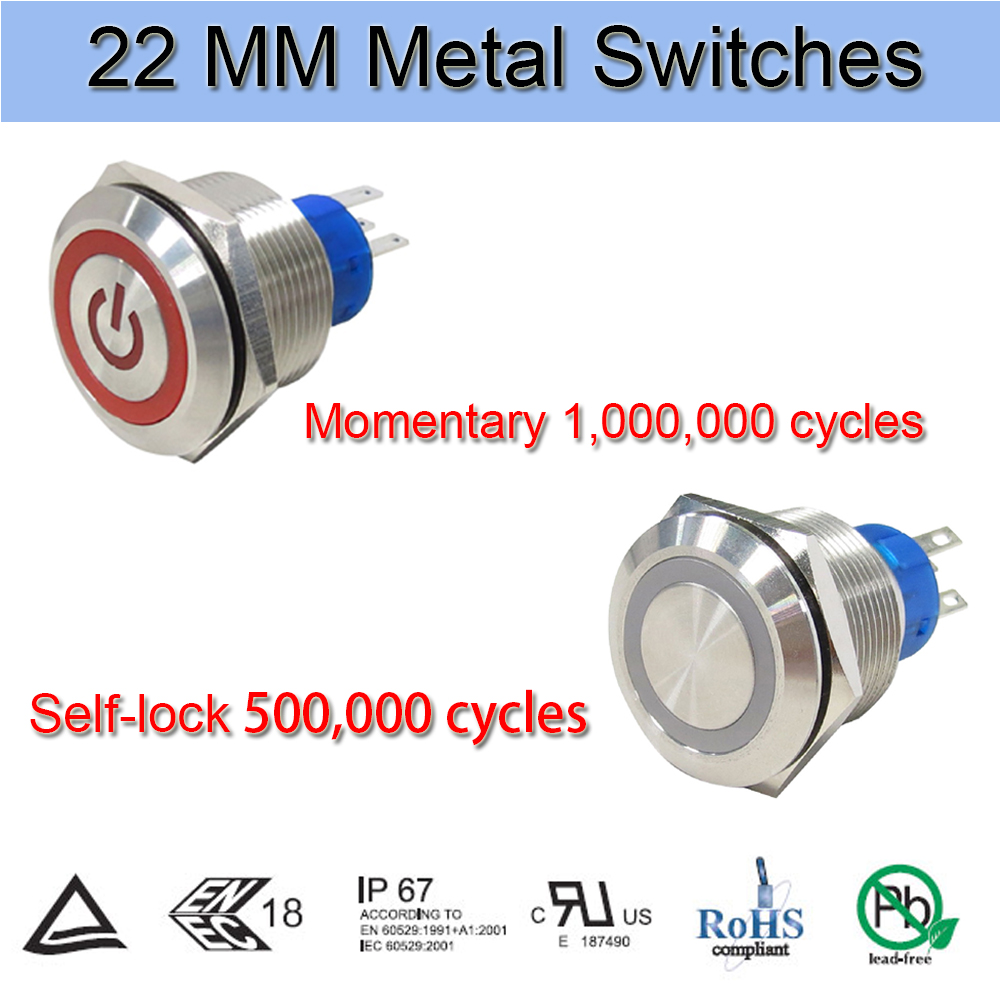 In addition, in order to meet customer requirements, our larger Anti Vandal Switches has passed the EU green environmental protection RoHS certification, the US UL testing certification, IP67 certification and TUV certification.
Moreover, customers can choose the metal button with LED Light indication according to their own product requirements. The LED Lamp beads are all from international brand suppliers to ensure the high life of LED lamp beads and the long-term work without discoloration effect.