Yeswitch 16Mm Metal Switches could be divided into aluminum casing and stainless steel casing and also could be divided into Momentary Switch and self-locking Metal Push Button Switch .
This 16MM series Waterproof Push Button Switch offer a long life expectancy, could used in Industrial control instruments, Medical equipment, Security monitoring equipment, Vehicle peripherals, Audio-visual equipment and Energy storage equipment,etc.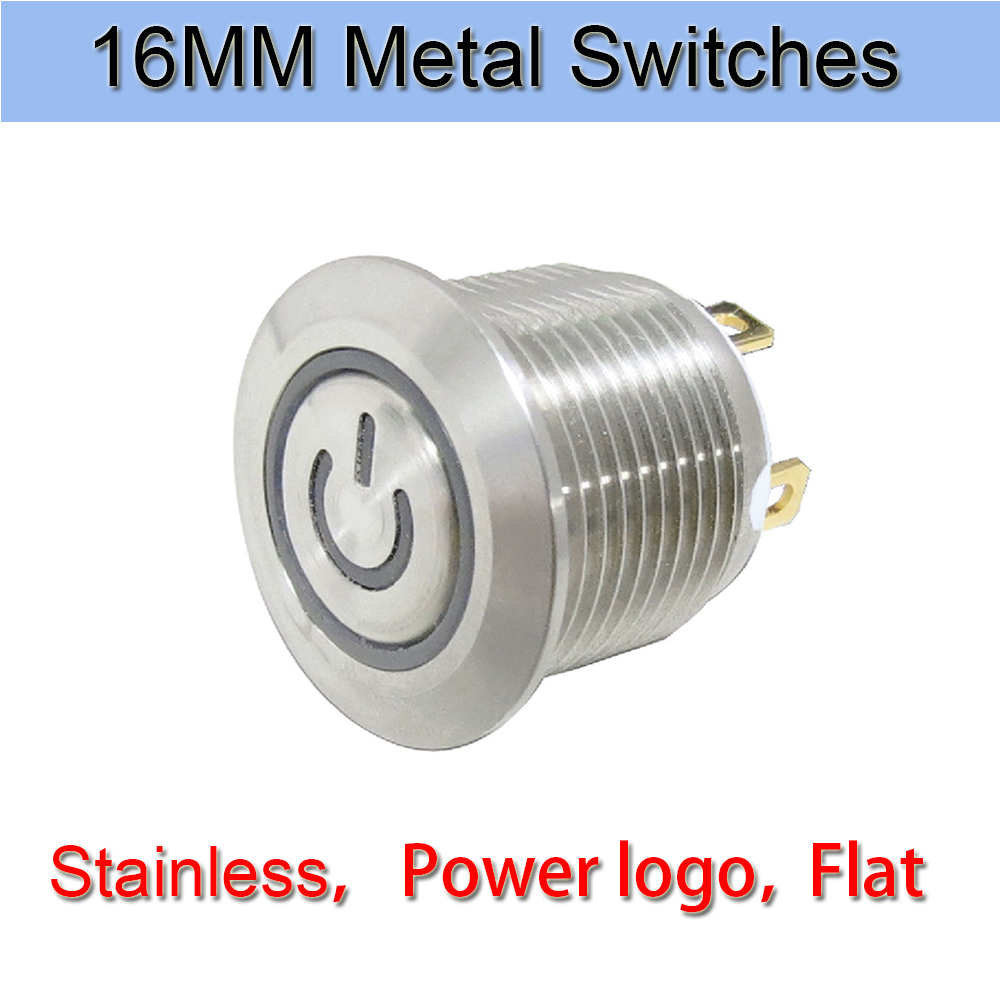 In addition, All casings are made through high-precision lathes, and the polishing and plating are rigorously screened. The metal fittings inside the Metal Switches are made of brass gold plated material, so the switch can have good conduction function and stable quality after long-term use.
The 16 series illuminated metal switches offer a long life expectancy, water resistance to IP67 ratings, and ring or power symbol illumination.This switch has a 16mm panel cutout size. Additional options include a high, high flat or rounded bezel option, and your choice of a solder lug or wire lead termination.
As for the indicator light , we offer customized service, customers could choose the effect , shape and the color. What is worth mentioning is that our indicator light could offer double color, which could offer our customers more choose in the item of light. Meanwhile, on the item of terminal shape, we could also offer customized service, we have solder terminal and free wire length could choose, 500mm is the normal standard.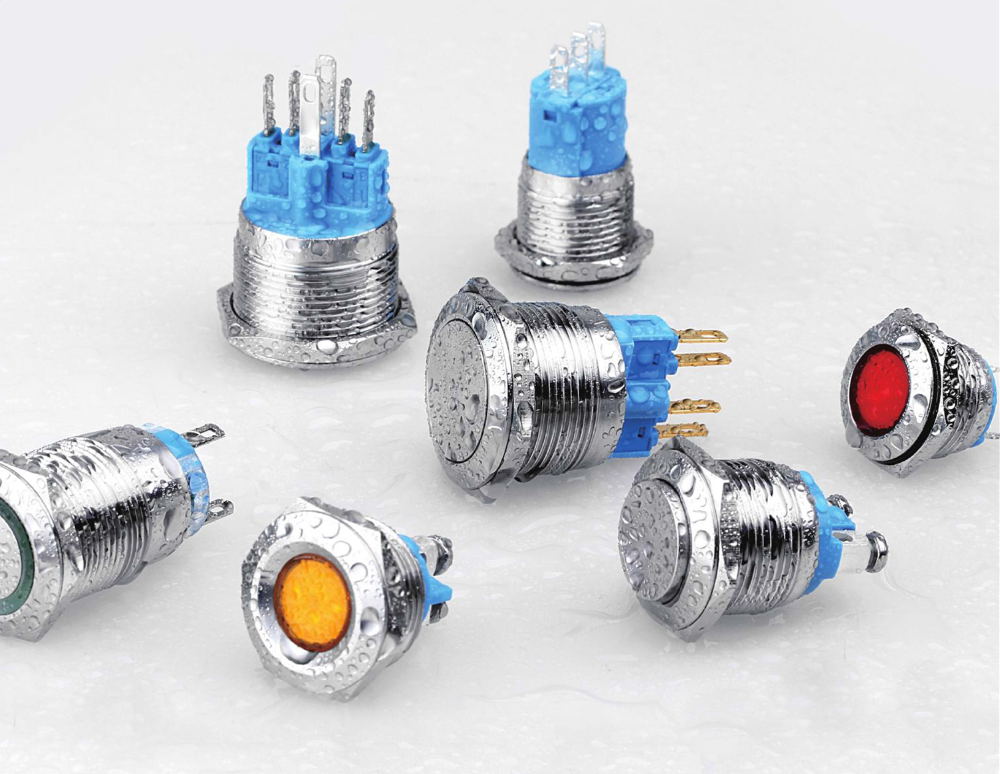 This serious metal Push Button Switches are of high quality and reliable products. The switch has passed IP67 dust proof and waterproof certification, which indicates it can be operated in harsh environments. Moreover, all materials could meet the European and American environmental protection requirements , for example, UL and ROHS certificate.