Yeswitch Metal Push Button Switches, also call Push Button Switch , is the most popular switches around the Switch Industry. This Illuminated Push Button Switch can be found on valuable machine and public ticket dispenser applications, along with other industrial type applications that require vandal resistance in a public setting
Our Push Button Switches are available in 19mm, 22mm and 25mm installation size . We have Momentary Push Button Switch and self -lock Metal Switches, which mechanical life could respectively reach 1,000,000 and 500,000 cycles. This metal switches are normally made of stainless, brass with mirror chrome plated, brass with nickel plated, AL alloy and other Industrial materials.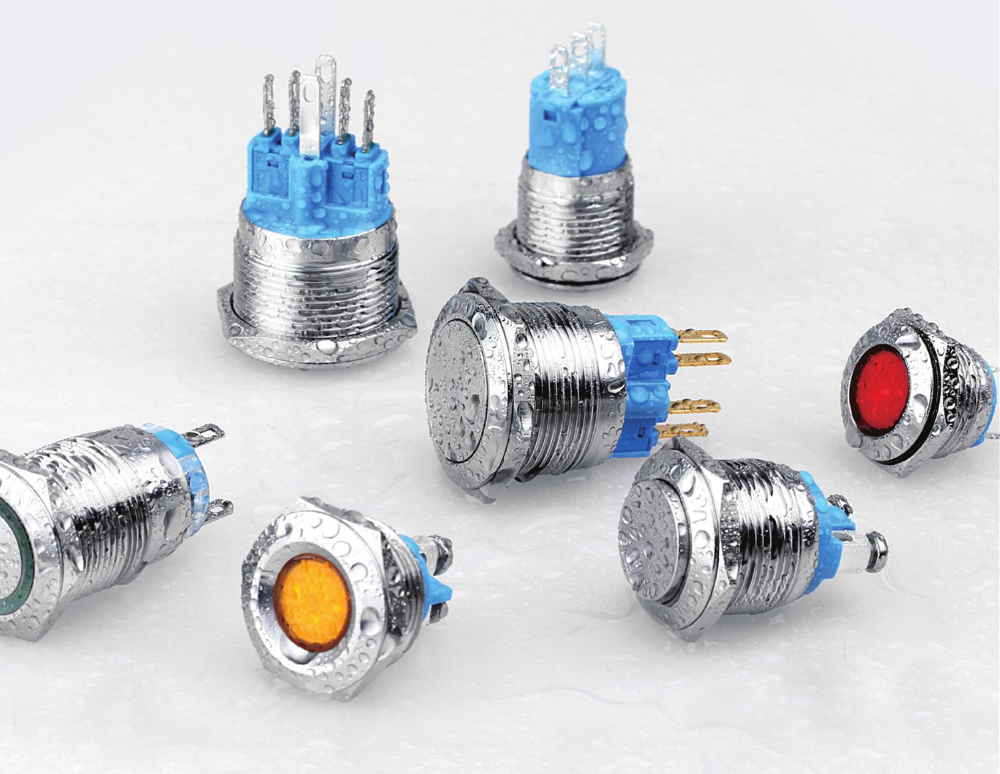 On the items of button type, We also offer flat, high and round with LED Light for our customers to choose from. Meanwhile, this metal switches could equip with LED light, which have Various color . What worthy to be mentioned is that we could offer double color LED light, like red&green,red&and blue, red& and yellow,etc. In addition,the light type could be without LED,ring(fixed),sport, ring(moveable).
The advantage of this switches is that its water resistance to IP67 ratings, and have TUV, European and American environmental protection RoHS and lead-free environmental protection certification . Furthermost, its operation temperature could range from -20-85, which indicates that this metal switch could work in the very hash environment with .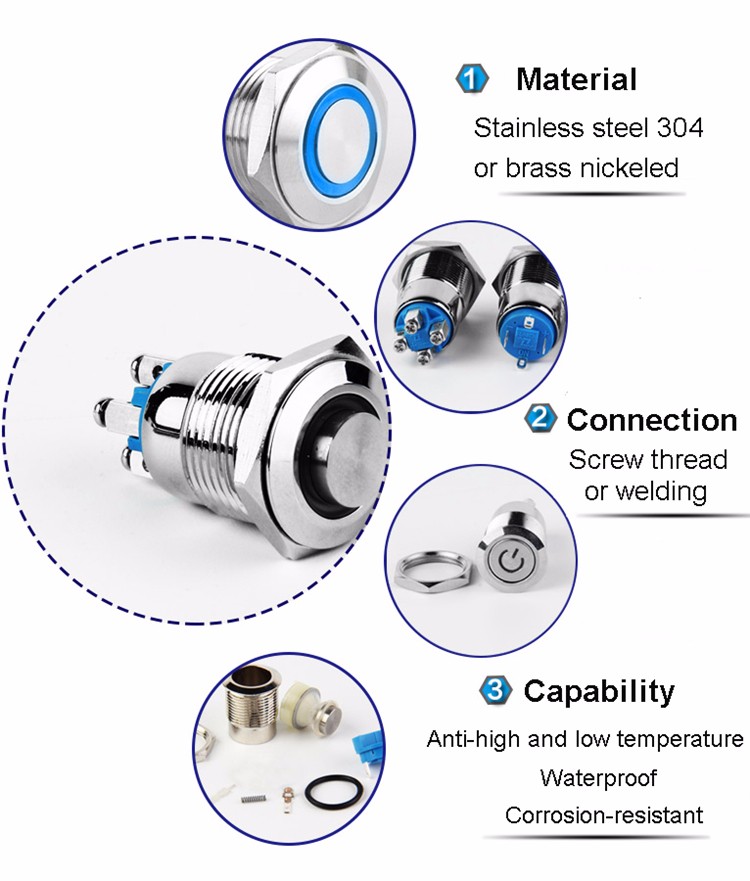 The terminals of our Metal Switches could be silver,gold cover silver and gold,which have very excellent electrical conductivity could greatly support all kinds of equipment and facility. Meanwhile, our Anti Vandal Switches have multi-function to be choose from, you could choose the proper function for your equipment or products.