Dual Function Key Switches is a Key Switchesthat combines Electric Key Switch and Mechanical Key Lock, which is Simultaneously have power control and could mechanically protect the equipment from invading.
Our company's Key Lock Electrical Switches has mounting dimensions of 12mm and 19mm. This 2 Position Key Switch is widely used in the field of security products, which not only can achieve the function of switching power supply but also could protect customer`s confidential data.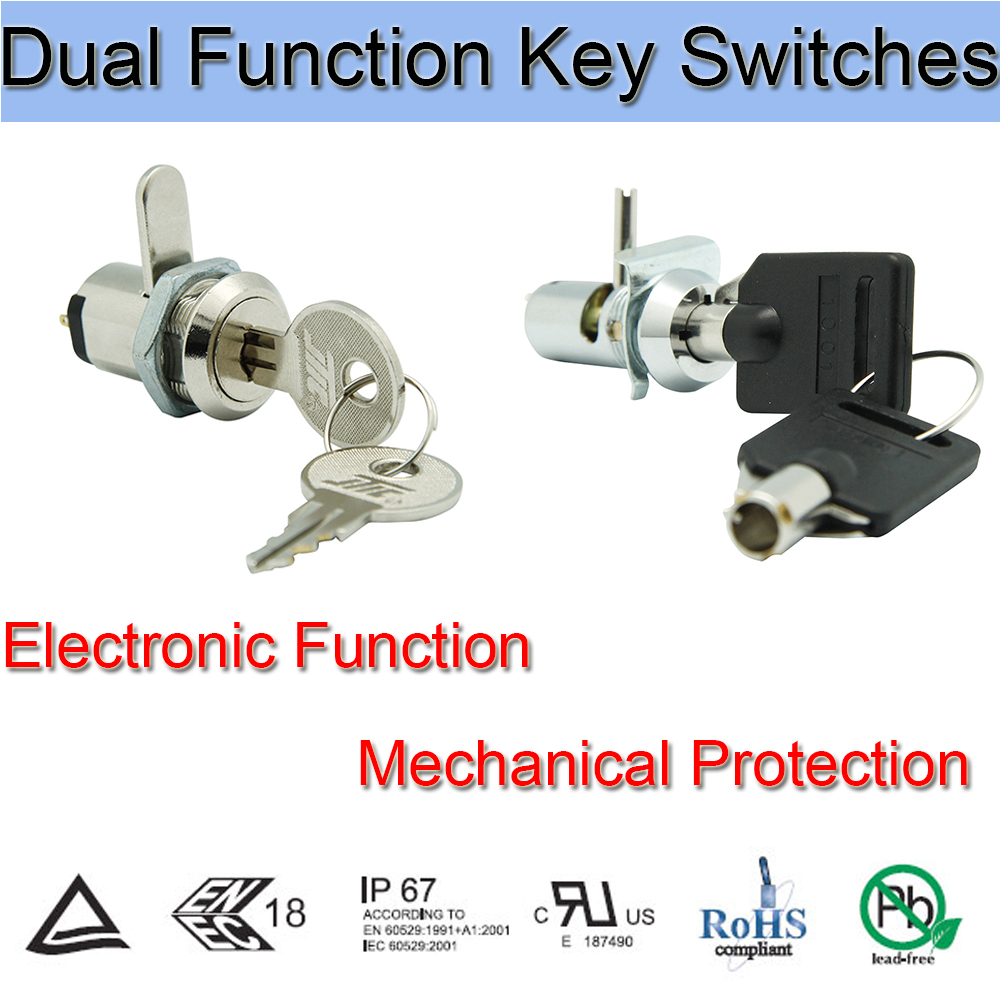 Below are the specifications:
Electrical and row piece dual function
Zinc alloy die cast housing and cylinder
Barrel chrome or nickel plated standard
Lock case, white iron cover
4 disc tumbler mechanism
Brass tubular keys or Bilateral bilateral milling copper key, nickel plated
The iron bar has a standard size of 13mm or Row Piece, can be made according to customer requirements.
Key may be withdraws in one or both position aSilver terminals and Contacts.