Automotive Push Button Switches

Automotive Push Button Switches, also called Push Button Starter Switch, is one kind of switches to turn on the car. As for the Automotive Switches, we have Automotive Push Button Switches, Automotive Toggle Switches, Automotive Rocker Switches, Automotive Rotary Switches and Automotive Battery Switches for our customers to choose.
The Starter button switches mainly based on the car button switch. The main function is to start the car, switch on the car power supply or start the car internal equipment. The automotive starter switch is mainly based on DC current and voltage, and has a wide range of dimensions. The installation size ranges from 8.5mm to 22mm directly.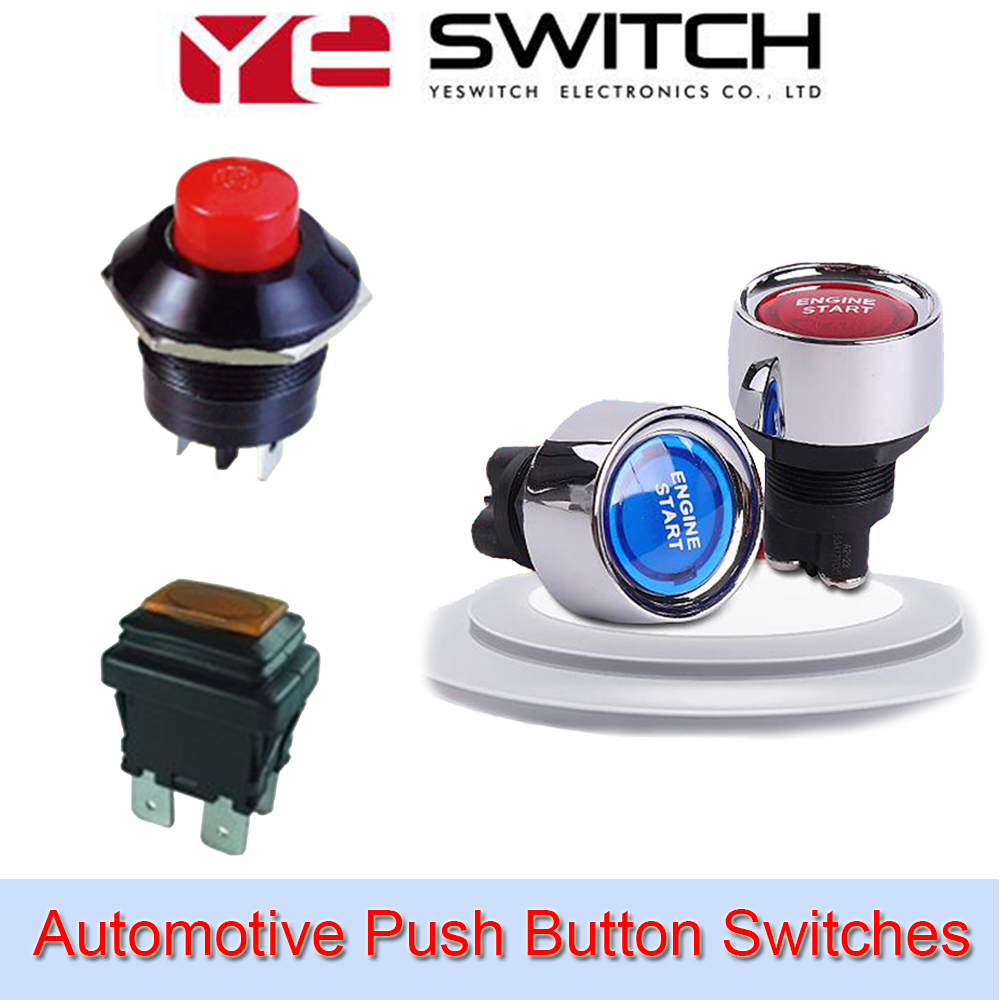 Our push button switches can be matched with the dust proof and waterproof cap. When the car equipment is working in a harsh environment, our Yeswitch car start button switch could still be regularly used.
Our variety of Automotive Momentary Push Button Switch, can match different colors and different appearances of dust-proof and waterproof caps, dust-proof and waterproof grade can reach IP67 grade. Along with excellent electrical life times, high load current and voltage, our Yeswitch start button switch is not limited to automotive field , heavy machinery, and ships are also widely recognized by customers.